Baton Rouge — Louisiana Family Forum released its 2016 Legislative Scorecard July 26, providing a tool for Louisiana residents to evaluate members of the Louisiana legislature on key policy votes.
The 2016 regular legislative session was augmented by weeks-long special sessions called by the governor before and after the regularly scheduled lawmaking assembly which convened March 14 – June 6. LFF President Gene Mills said his group maintained a constant presence throughout, assessing legislation to provide feedback to stakeholders on key bills. He said they also tracked how House and Senate members voted on these key issues and that the scorecard reflects a measure of a legislator's actual stand, not just rhetoric, on a range of family values.
"We encourage Louisiana residents to take time and evaluate this report," Mills said. He also asked voters to "analyze how well your lawmakers represented Louisiana family values" and to call each with feedback.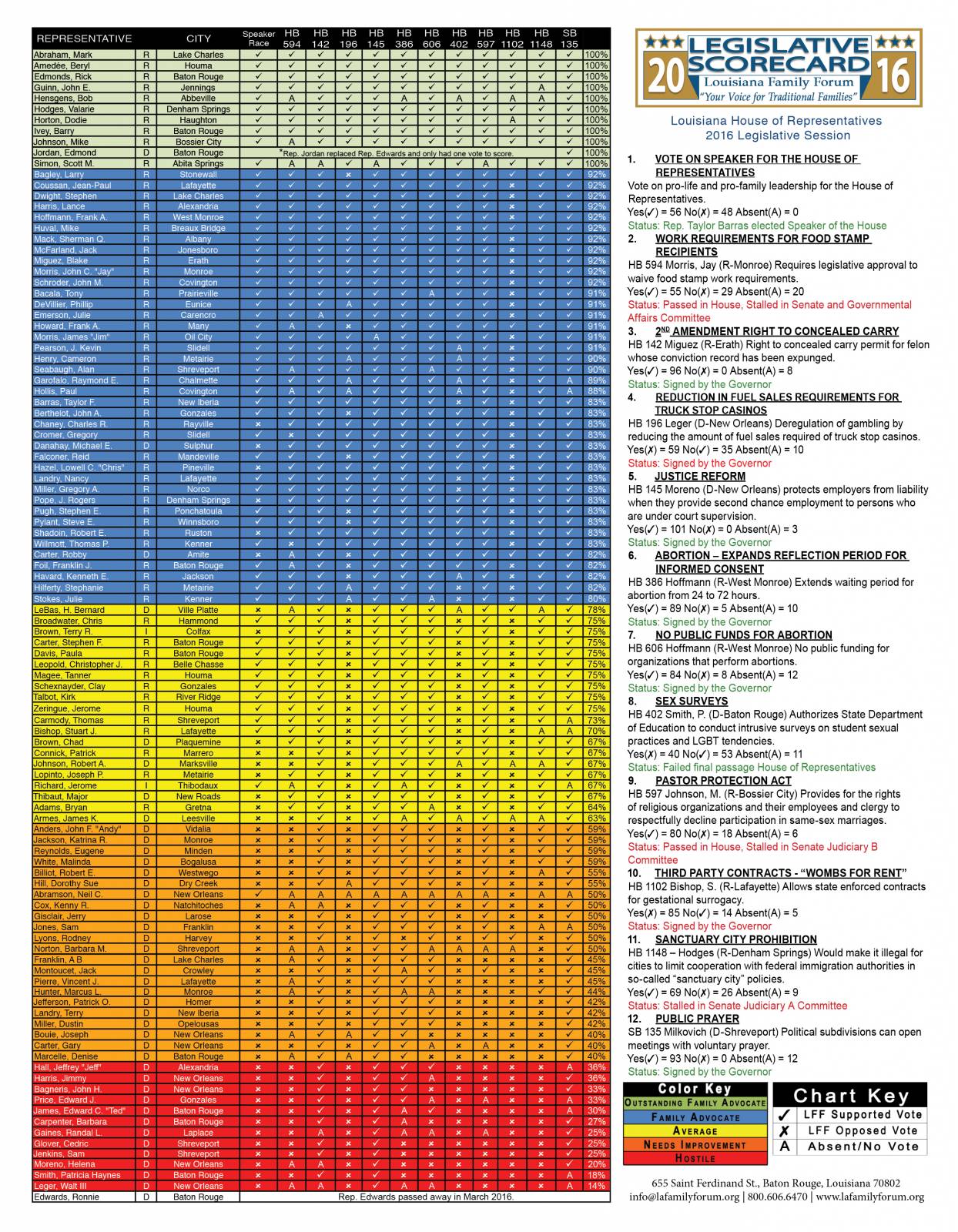 Mills announced his organization would be presenting Life and Liberty Awards to the men and women who successfully passed measures promoting life, liberty, and limited government this year.
The 2016 recipients are:
Rep. Rick Edmonds – HB1019 – prohibits abortion solely for genetic abnormalities.
Rep. Frank Hoffmann – HB606 – no state funds for abortion, and HB 386 – increases reflection time for abortion informed consent from 24 to 72 hours.
Rep. Katrina Jackson – HB488 – additional physician qualifications to perform abortions.
Rep. Mike Johnson – HB1081 – prohibits dismemberment abortion.
Rep. Helena Moreno – HB145 and HB146 – Criminal Justice Reform – second chance employment waiver liability.
Rep. Julie Stokes – HB815 – prohibits harvesting of fetal remains.
Sen. Ryan Gatti – SB33 – prohibits harvesting of fetal remains.
Sen. Ronnie Johns – SB468 – strip club reform; dancers must be 21 years of age or older.
Sen. John Milkovich – SB135 – public meetings can open in prayer.
Sen. Rick Ward – SB395 – requires Law Institute to conduct open public meetings.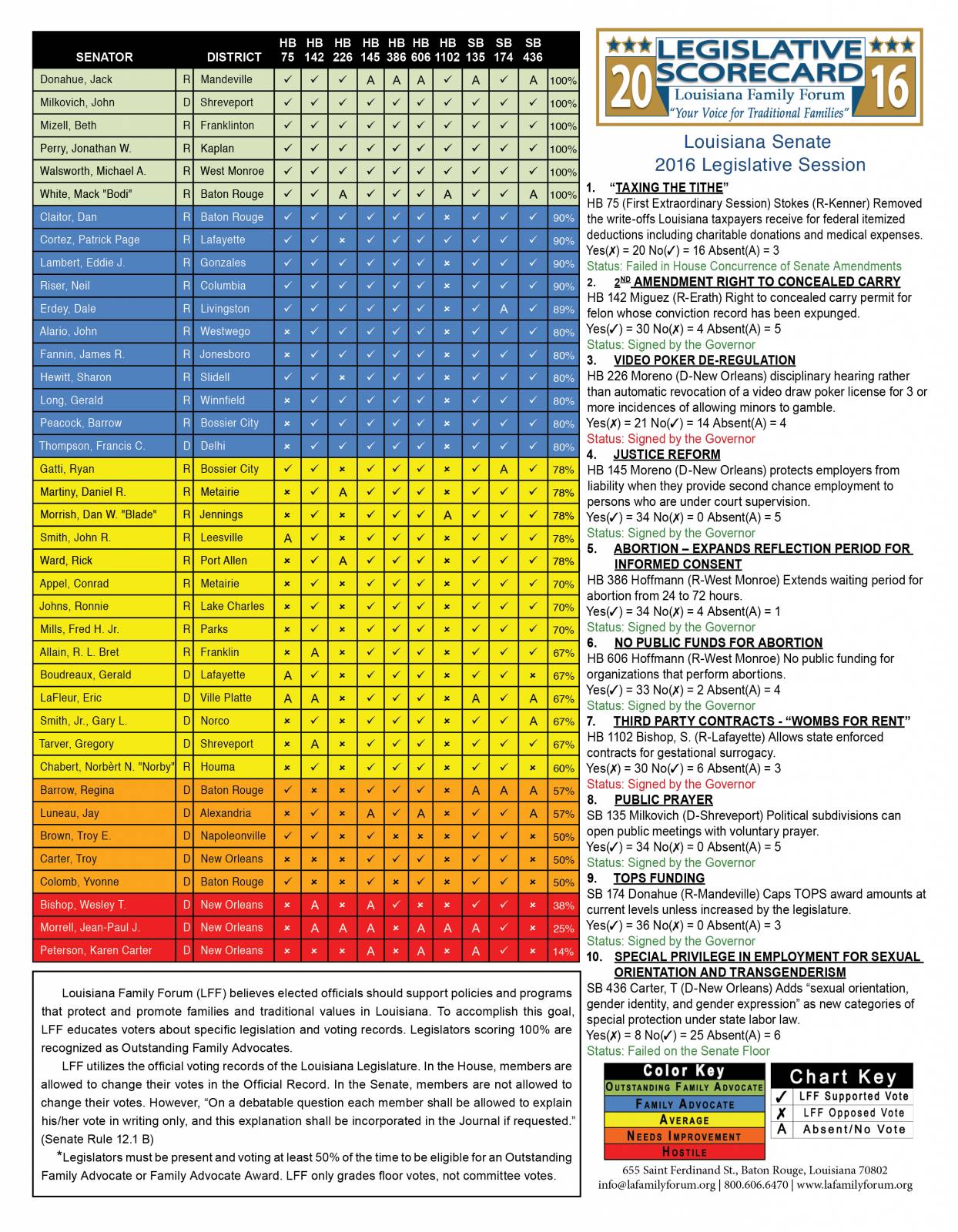 Mills said six senators and 10 representatives had earned his organization's Outstanding Family Advocate Award by scoring 100 percent on the LFF's yearly assessment, and explained these individual's "would receive the coveted Patrick Henry Award."
He also said 11 senators and 40 representatives will be honored with the Family Advocate Award for scoring 80 to 99-percent on 2016 Scorecard.
All presentations will be made during a special ceremony as part of the group's Annual Legislative Awards Gala, which will take place Sept. 15, 2016, at the Healing Place Church Arena in Baton Rouge.