By Bob Tompkins, Special to the Message
POLAND – Stories of valor in battle are not uncommon on Veterans Day, and two lifelong Southern Baptist buddies and Vietnam buddies from Poland, Louisiana, are key figures in one.
Donald Ray Byrd and Charles Lee White, both 74 and friends since they were 6 years old, were drafted into the U.S. Army on the same day and trained together at Fort Polk. They also undertook artillery training together at Fort Sill, Oklahoma.
They traveled on the same ship – the USS Upshur – for the 23-day journey from Tacoma, Washington, to Da Nang, Vietnam, and they served virtually side-by-side in the same artillery unit, working the "big guns" – 175 mm M107 self-propelled guns that weighed almost 29 tons and could fire rounds into zone ranges of seven, 15 or 25 miles.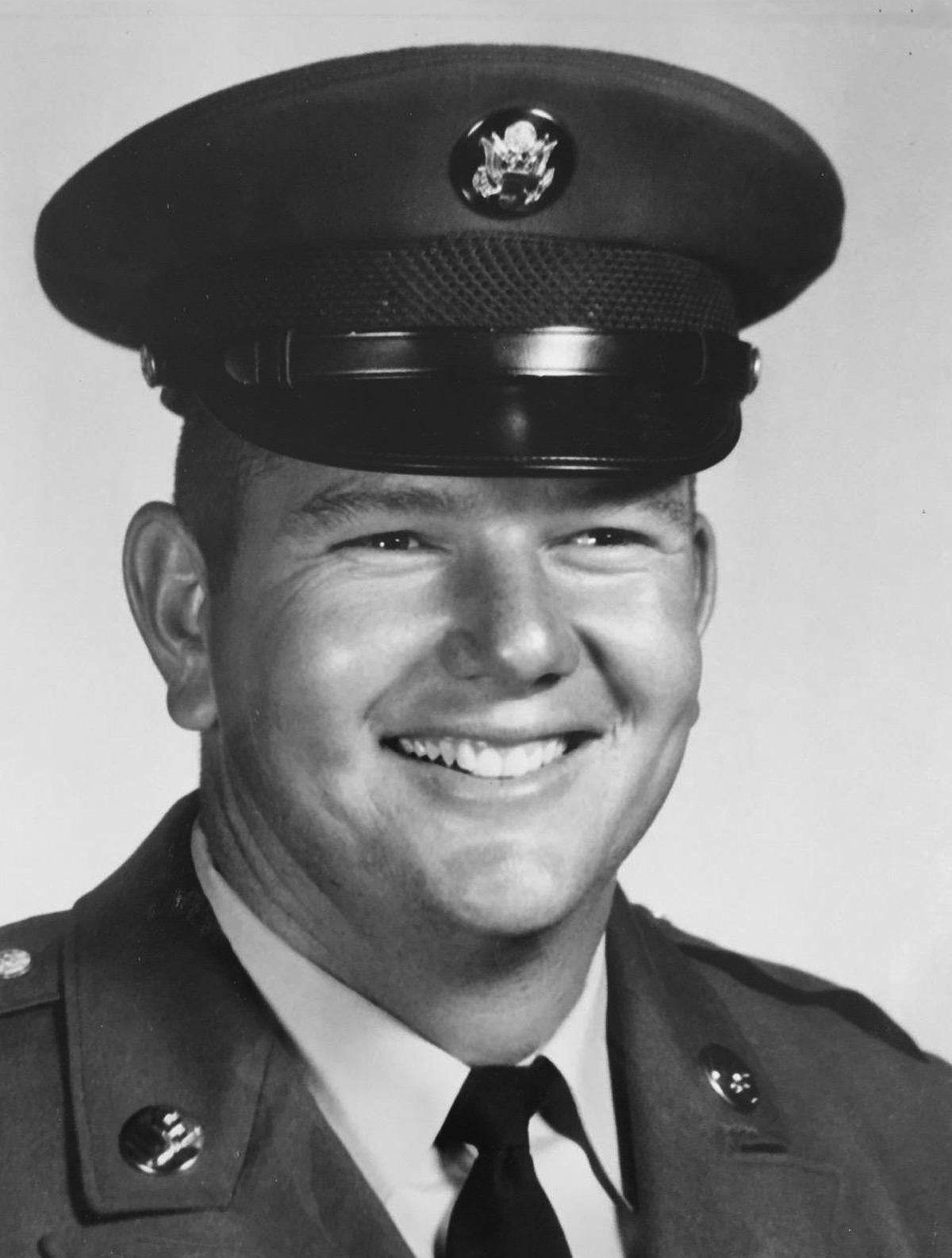 Their base camp was at Dong Ha, the capital of Quang Tri Province, then the northern most town in South Vietnam.
Byrd was a sergeant, serving as a gun section chief, and White was an E4 specialist, serving as a driver.
They were part of an artillery battery of the 4th Artillery, 1st Artillery Group near the demilitarized zone (DMZ).
Thirteen soldiers man an M107, with an onboard crew of five – a section chief, driver, gunner, assistant gunner and cannoneer.
On March 12, 1968, Bird and White were both on the gun and thankful for decent weather at their Quang Tri camp.
"They had been shooting at us with their artillery, dropping shots in front of us," Byrd said of the North Vietnamese troops north of the DMZ. "They got smart and moved up and started dropping rounds on top of us.
"I pulled the crew in and got us in a bunker," he continued, "but our lieutenant said we had to get back out and shoot, so we did."
The lieutenant ordered Byrd to provide counter battery support for an infantry unit in contact with the enemy during a particularly heavy artillery barrage. Byrd led the men back to the gun and directed the fire mission.
As he prepared the final projectile for firing, "they dropped a round near our gun," said Byrd, "and some shrapnel got me and killed a guy on gun 2. It knocked me down; I got up and couldn't find Charles. My (left) leg was just barely hanging down."
White, meanwhile, had been hit on his head by a small piece of shrapnel.
"A medic got my bleeding stopped and gave me morphine," said Byrd, noting he also smoked some cigarettes, a habit he continues to this day.
White said if the heavy piece of shrapnel that hit Byrd had hit him, he "probably" would have died. Not only did Byrd survive, "he stayed a-talkin' the whole time," said White.
White said the speck of shrapnel that hit him was absorbed by his body and that over time it moved to the top of his head until he was able to pull it out with his fingers.
For his part, Byrd was awarded the Silver Star, the nation's third highest award for valor, for his bravery and skillfulness during the action.
"Fearlessly exposing himself to a relentless hail of shrapnel from incoming artillery rounds," his Silver Star citation reads, "Sgt. Byrd took over as gunner, placing a devastating fire on the enemy weapons endangering the infantry unit and quickly silenced them."
Byrd said he was "totally surprised" to receive the Silver Star and laughed that the Army "had to find me a uniform" to wear for the ceremony.
While White grew up going to Poland Baptist Church, Byrd went to church at the since-shuttered Latanier Baptist Church not far away. Both were honored at the annual God and Country Concert last June at the Poland Baptist Church.
Pastor Lyndon Marcotte said the appearance by the two veterans hit home with many of the members of Poland Baptist. His congregation remained for a while after their presentation to show their appreciation.
"For one, it personalized a lot of the songs and readings at the God and Country Program," Marcotte said. "Many of the folks there knew them but didn't know their story. It was especially meaningful for them to be heard and recognized for what they did for this country.
"For me, their testimony was personal since I was a chaplain at the VA Hospital in Pineville for a few years," he continued. "The sacrifice our veterans make is pretty substantial, not only physically but emotionally. I thank both men and many other veterans for their bravery in defending our freedoms."
Mike Davis, the longtime music minister at the church, said he was "bullied a lot" as a youth and wasn't good at protecting himself, but Byrd, "a big ol' strapping guy," always had his back, often standing between the bullies and Davis and ordering them to go away.
"He was sort of a protector, more than one time," Davis said. "He and Charles are both stand-up guys."
White has two daughters and 10 grandchildren, including five from his current wife, and Byrd has three children, nine grandchildren and three great-grandchildren.
Donald Ray said his faith helped him get through his ordeal during and after his serious battle injury, which required amputation of his leg.
"I didn't carry on like others or fuss, and my faith had a lot to do with it," Byrd said. "I thank the Lord I didn't get killed and am still here. He guided me through the whole ordeal."