By Brian Blackwell, Message Staff Writer
MONROE – Lydia Headrick will tell you her battle with cancer has not been an easy journey, but she also is quick to say it has been a little more bearable thanks to the encouragement she has received from pilots volunteering their time to fly her from northeast Louisiana to treatments at MD Anderson Cancer Center in Houston, Texas.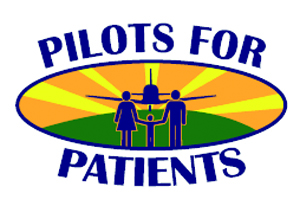 Diagnosed in August 2016, Headrick credits Pilots for Patients for her emotional healing.
"The staff at the hangar and the volunteer pilots worked together in such a compassionate way to see that I arrived in Houston on time for my appointments, chemo treatments, and surgery," said Headrick, a member of New New Hope Baptist Church in Monroe. "I had to go so many times, and long car trips would have been next to impossible because I was so sick. Because of this wonderful ministry, I was able to participate in a clinical trial with excellent results.
"Whenever I speak to others about Pilots for Patients, I always refer to it as a ministry; everyone associated with it has prayed for me," she continued. "Pilots for Patients has literally fulfilled Jesus' words in Matthew 26:36, where He said 'I was sick and you looked after me,' and in verse 40 where He said, 'Whatever you did for one of the least of these brothers of mine, you did for me.'"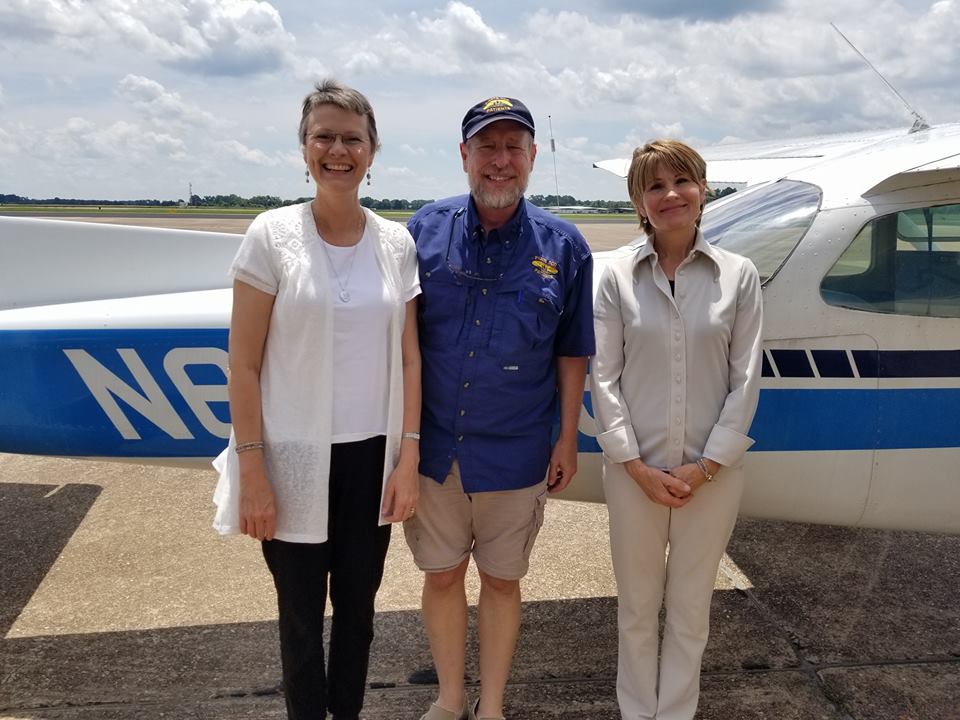 FLIGHTS OF MERCY
Founded in 2008, the Monroe-based organization provides air transportation at no cost to qualified patients in need of diagnosis and treatment at medical facilities not available locally. Approximately 120 pilots volunteer their time in what they consider a true calling to people who are in need of hope.
During its first year of existence, the organization recorded 100 flights. By the end of 2016, that number had increased to more than 3,000 missions. Through mid-June, pilots have completed 277 flight missions this year alone.
CALLING FROM GOD
Mark Blair, who has completed 45 missions in his two years with the organization, considers his work with Pilots for Patients a calling from God.
"It's a reasonable service for a Christian to give back in the ways God has blessed us," said Blair, who splits time between Alexandria, where he attends Calvary Baptist Church, and Baton Rouge, where he attends the Chapel on the Campus of LSU. "It allows us to pursue our hobby of flying while doing something positive.
"I know the patients are very thankful to be flown, but I tell them all the blessing goes both ways," he said. "I can hardly wait to get home to plan my next flight because I know I have served a vital role in a person's life for that time. The pilots don't do it for any recognition or pay. It's more of a calling to give back to God what He's given to us."
For the organization's 2016 Pilot of the Year, Glenn Northcott, flying various missions is a cause that hits close to home.
At the age of 48 Northcott has lost both his wife and mother to breast cancer, which he says allows him to better relate with the patients he transports to Little Rock, Ark., Memphis, Tenn., or Houston, Texas. Last year alone, he flew more than 60 missions.
"I know the situation these people are in: It is one of desperation," said Northcott, a member of Temple Baptist Church in Ruston. "I hope that what I do honors both my mom and my late wife. I am blessed to be a 787 pilot for United and God has blessed me in many, many ways. I try every day to be the best Christian man that I can and I feel as though this is just one way that I can use what God has blessed me with to help others in their time of need."
Likewise, though U.S. Rep. Ralph Abraham is busy representing his constituents in Washington, D.C., he still makes time to fly with Pilots for Patients on occasion. He has flown on various missions with the organization for nearly five years and plans to continue when his schedule allows.
"We receive more of a blessing than the patient does," said Abraham, a member of Alto Baptist Church. "If you have to drive from northeast Louisiana to Houston, the trip is cut from eight to under two hours by plane.
"Hopefully, for a short period of time, we become their family," he continued. "Every mission is different and every patient is special. I'm just honored to be a very small part of a great organization that simply reaches out and helps those who need help at that particular time in their life."