By Diane DuBois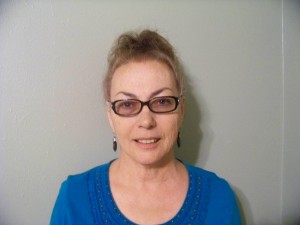 Recent figures from a nationwide study show an alarming increase in a group of people now being referred to as the "nones".
They describe themselves as atheists,agnostics or simply of no particular faith. This group has, between the years of 2007 and 2015, grown from 16 percent of the population to a near 23 percent.
During this same time frame, the Christian numbers have dropped from 78 percent to just under 71 percent of the population.
The Protestant faith which once made this country predominately Protestant now figures in at only 46.5 percent. The "nones" ,however, have grown at an alarming rate totaling 56 million. That makes them the second largest group trailing behind evangelicals who total in at 62 million.
What does all that mean to us, as Christians?
We, as the church, already know that religion is losing it's influence in public life.  A recent Pew study confirmed that 72 percent of Americans believe that to be true as well.
We see the demise reflected in the politics of our country. According to a Gallop poll, there is a striking difference between how the religious and non non-religious vote and the platforms they side with. The first group tends to be more conservative and vote Republican, while the second group tends to be more liberal and vote Democratic.
Concerning?
What can we, as Christians, do to insure that the faith of our Fathers continue to stand in AMERICA in spite of what the minorities try to dictate?
First, stand firm in what the word of God says!
If anything is on trial here, it is God's Word!
If anyone is on trail, it is God Himself!
Second, stand firm in what God says to be right and do it. In other words, walk the walk, not merely talk the talk. True Christians must never lose their savor. After-all, if we become like the world or align ourselves with it, where-in, is the hope of Christ.
God willing we can still turn this thing around. [2 Chronicles 7:14]
If my people who are called by My name will humble themselves and pray and seek My face, and turn from their wicked ways, then will I hear from  heaven, and I will forgive their sins and heal their land.
As believers, let our cry remain,
"AS FOR ME AND MY HOUSE, WE WILL SERVE THE LORD"! [JOSHUA 24:15]